Review: Lindsay Lou and The Flatbellys – February 2017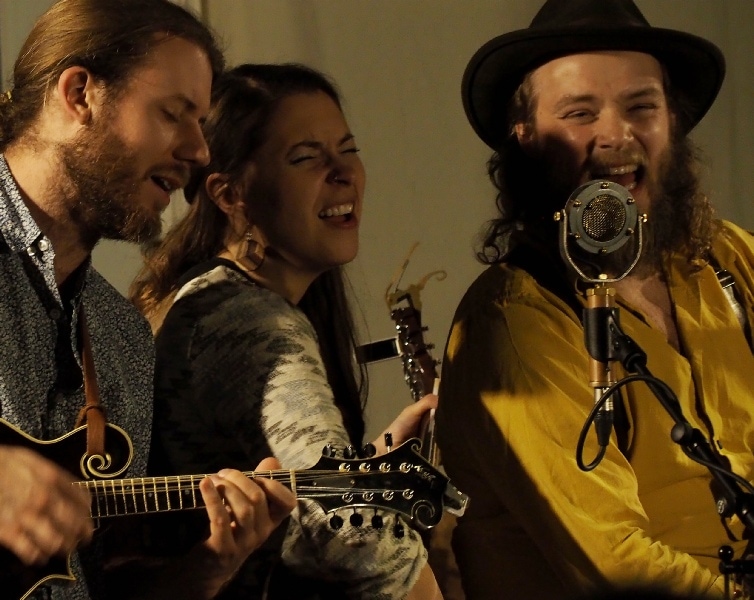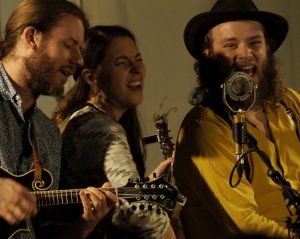 "I wrote this song sitting on my front porch in Nashville," said Lindsay. "It was one of those days when the air is so hot and heavy you feel like you could cut it with a knife – do you get days like that?"
As if in answer, at that moment one of the 60mph gusts they'd been forecasting hit Whitstable with such ferocity that we could hear the wind howling from inside the building, the windows shook in their frames and the sea crashed onto the shingle outside. It was all a long way from a summer in Tennessee.
And yet, by the time she had sung Easy on Your Mind to us we could all imagine ourselves on that porch – no mean feat on a February night in Kent.
The Flatbellys are singer-songwriter and guitarist Lindsay Lou, husband Josh Rilko, a star on mandolin, bass player PJ George and Mark Lavengood on Dobro resonator guitar. Not long before this gig, the band had played to an audience of thousands in Glasgow. Now, singing for 150 of us in the room it felt a little like we were being treated to a private performance and it really was a treat.
They trade instruments and sing harmonies with ease, playing with that kind of intuitive, slick togetherness that looks easy but isn't and can only come from months and years of touring and playing, perfecting their sound. With one foot in Michigan and the other in Tennessee, that sound blends bluegrass with indie-folk, roots, pop, gospel – it draws on all sorts of influences to emerge as their own brand of Americana.
For a flavour, check out their own song Magic Man or their versions of The River Jordan by May Erlewine or Criminal Style by Todd Grebe to name but three of a seemingly endless stream of great performances from them. I also loved their cover of High Sierra which started the evening, and Dancing in the Moonlight which was part of their encore. From start to finish they were a class act, earning a standing ovation at the end and a clamour to buy their CDs.
We may not have been able to recreate the climate of a summertime Nashville front porch but the reception couldn't have been any warmer.
This review by Debbie Neech also appeared in K M Group newspapers.