Review: Ben Murray and Rosie Doonan – November 2016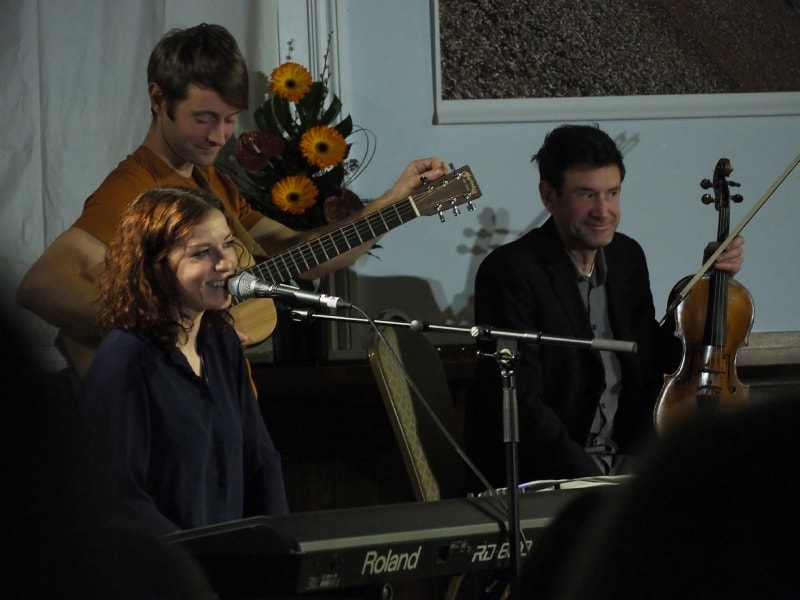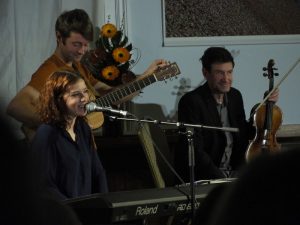 If you're in East Kent and yet the locals suddenly sound a bit more Geordie, the answer lies in the latest Whitstable Sessions gig.
There was a crash course in Geordie from Ben and Rosie in an admittedly ambitious attempt to get the audience to sing along to Rap 'Er Te Bank. Hands up if you know exactly what that means.
No? Well I'm half-Geordie and I had to look it up, so don't feel too bad. It's the call to send the cage down the mine to pick the pitmen up at the end of a shift. It's also the title of a lovely traditional song which was a great showcase for the vocal harmonies which were the stand-out feature of this night.
Phrases like 'wind 'er away keep tornin' and 'the back shift men are gannin' hyam' may have defeated some in the audience as far as singing along went, but perhaps that was no bad thing as it allowed all the focus to remain on Ben and Rosie's voices blending perfectly.
Both Ben, who starred as the Songman in War Horse on the West End, and Rosie, prolific musician and member of the Mighty Doonans family folk band – play keyboards, guitar and accordion beautifully but it is their voices that are their greatest instrument, both separately and especially together. Another layer of sound was added by the superb viola playing of John Metcalfe who joined them for some numbers.
Their performance had something of a work-in-progress feel to it as Ben and Rosie have only recently reunited as a duo, so there was much shuffling around of instruments, chairs, arrangements and set lists to the extent that we probably could have had another three or four songs in the time they took to get organised. Whether you found that irritating or a kind of raw charm perhaps depended on your mood!
While Rap 'Er Te Bank might have had us needing a phrase book, we were on firmer ground with The Water of Tyne, still Geordie but this time with nothing more tricky then "bonny hinney" to translate, and another traditional folk tune which was beautifully performed by the two of them.
The evening kicked off with singer songwriter Joe Tilston in the support slot (is there no end to the musical talent that runs through the Tilston family?) displaying some great musicianship on guitar and vocals and an easy charm on stage.
Did we have a canny time? Why aye man.
This review by Debbie Neech also appeared in K M Group newspapers.