Whitstable Sessions Music Award Winners 2019
The winners of the 2019 Whitstable Sessions Music Awards were:
Magic Moment
3hattrio...
for pretty much everything they did from their haunting opening number to their standing ovation request for Matt
Soundman's Choice
3hattrio

Session of the Year
chosen by the audience
3hattrio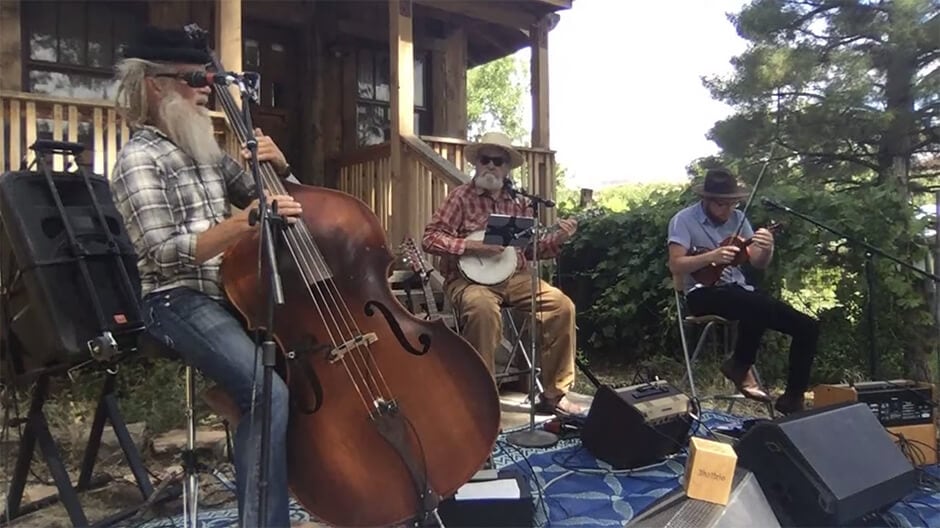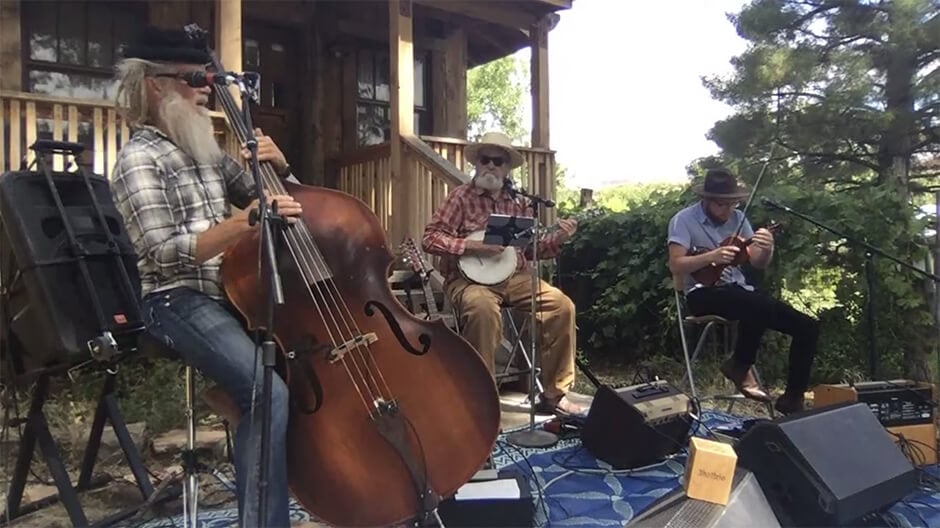 Hall of Fame
Neil Myners
You may know him as one of the volunteers who helps you find a seat but, away from the sessions, he is an award-winning record producer who has worked with most of the leading names in UK music radio, Bob Harris, Alan Freeman, Annie Nightingale Richard Allinson and Paul Gambaccini to name but a few. He has an incredible breadth of music knowledge, working on everything, from classical and opera, to world, alternative rock and dance programmes. Perhaps not surprising then, to discover that he is the man behind the questions on Radio 2's Popmaster quiz!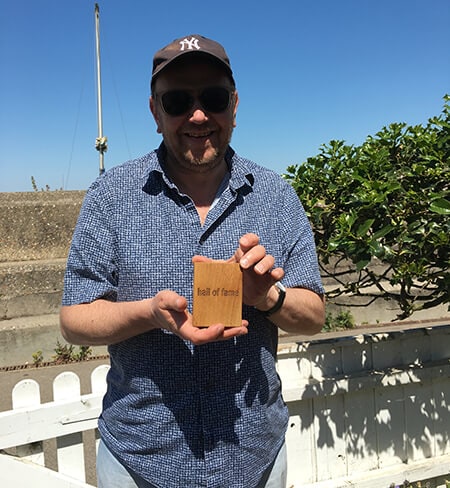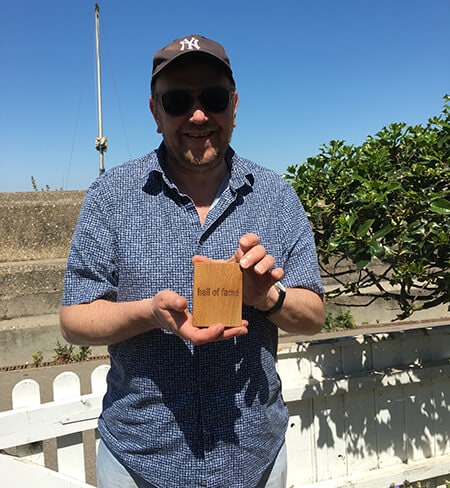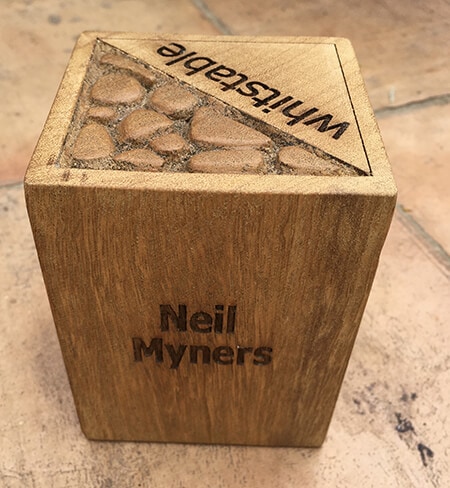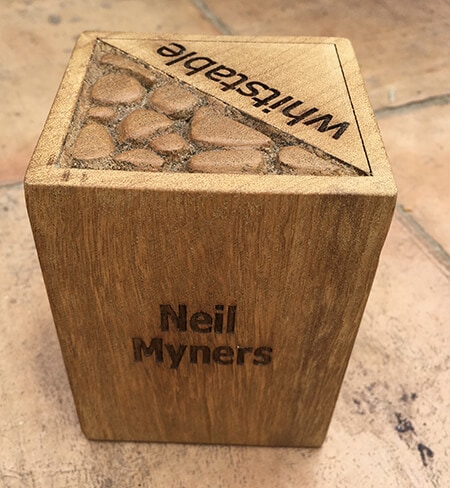 This year's new style awards were created by local artist Sarah Lankester. They are carved from seasoned English oak offcuts and finished with handmade beeswax and rottenstone.